3D Secure authentication (called 3DS) is enabled by some merchants/sellers as an extra way to make your online payments secure. If 3DS is implemented, it is required that you authenticate your payment before the merchant deducts the funds.
There are different forms of 3DS, this is how it works at MuchBetter:
While making an online payment with a merchant who enabled 3DS, the following screen will be displayed on the payment page: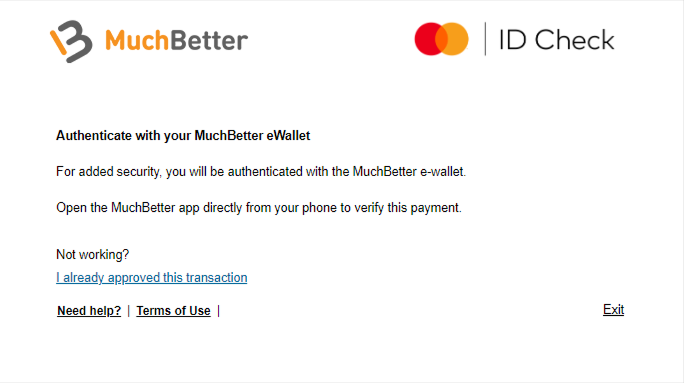 As instructed above, open your MuchBetter app and log in to see the payment request.
This is how a payment request looks like: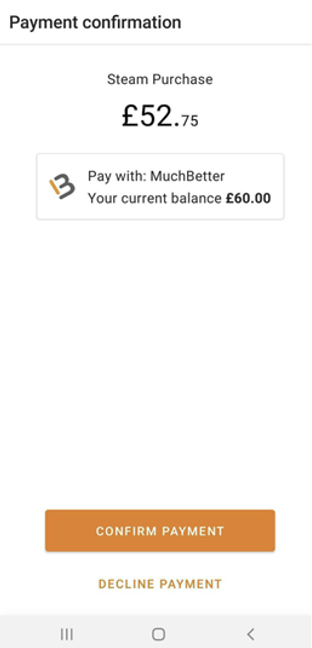 At this stage, you need to choose one of the following options:
Tap "CONFIRM PAYMENT" if you recognise this transaction and want to complete the payment.
Tap "DECLINE PAYMENT" if you do not recognise this payment attempts and do not want to proceed.
Once confirmed in the app, the merchant will proceed with your payment.
Important: If you receive an unauthorised payment request, please decline it and freeze your MuchBetter card straight away. Contact our Support Team at support@muchbetter.com and they will help you further.